Access the DNS Zone Editor
Log in to your 123-reg account.
Click on the Control panel login button.

Select your domain name and click on Manage.

Click on the Manage DNS link.

Click on the Advanced DNS tab.
Back to top
Create a SPF record
Hostname: Enter the Host Record you would like to use ("@" for example.com, "mail" for mail.example.com, etc).
Type: From the drop down menu choose TXT.
Destination: Enter here your SPF record ( v=spf1 a mx ~all )
Click on the Add new entry button.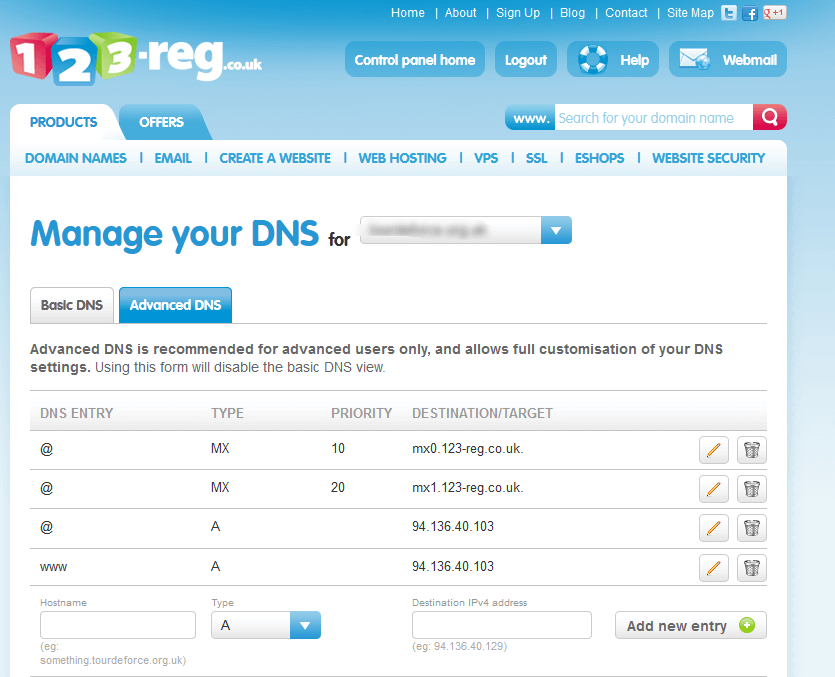 Back to top