Access the DNS Zone Editor
Log in to your name.com account.
Click on the Account icon.
Access the DNS Record Management for your domain.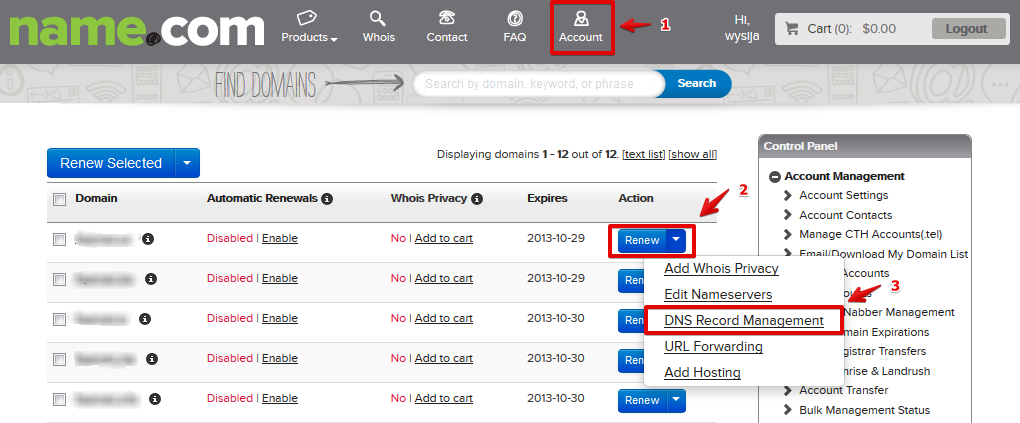 Back to top
Create a SPF record
Type: From the drop down menu choose TXT
Host: Leave that field empty if you want the SPF to be applied to your main domain name or enter your sub-domain.
Answer: Enter here your SPF record ( v=spf1 a mx ~all )
Click the Add Record button to create the record.

Back to top