Access the DNS Manager
Sign in to your account at www.enom.com.
In the header, under Domains, click My Domains.
On the My Domain page, select the domain name that you're verifying.
In the Manage Domain drop-down list, choose Host Records.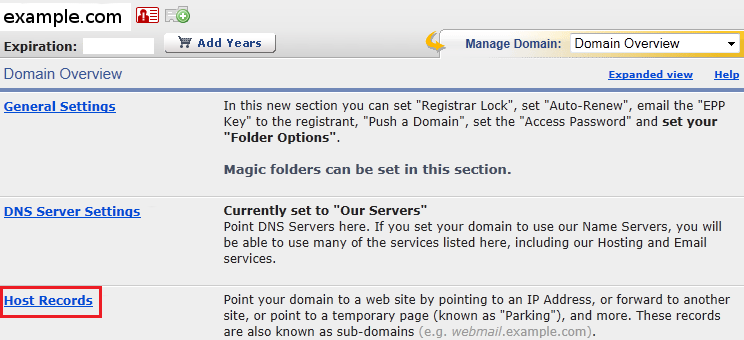 Back to top
Create a SPF record

On the Edit Host Records page, if there is not already a blank row, click the + new row button to add a new host record row.
In the new row, set the Host Name field to the name of your subdomain (e.g. "mail" if your email address is contact@mail.example.com), or leave it blank if you do not use a subdomain.
Select TXT from the Record Type drop-down menu.
Past your SPF record (e.g. "v=spf1 a mx ~all") in the Address field.
Click the save button.
Back to top